Tailor-Made Bicycles Engineered Just for You
When it comes to our Triathlon, Road & Gravel bikes, the entire design, testing, assembly, and custom painting process takes place in North America. Our unwavering commitment to performance and lightweight attributes is at the core of our brand ethos. After purchase, expect a hassle-free delivery of your bike right to your doorstep. Our Squad super box ensures a seamless assembly experience.
Our BikeS
Introducing you to our three distinct areas of specialization: Triathlon, Gravel, and Road.
HUMBLE BEGINNING
@ 11 years of age, he got stroke by the cycling passion.

Reading about Bernard Hinault, Laurent Fignon, then Greg Lemond story top with
the arrival of Steve Bauer.

The Journey begins by collecting the papers money to purchase is first road racing bike…Then he was hook…The freedom to hit the road,
discovering the world…

18 years later leaving a lucrative position in the corporate world he decided to fallow is dreams. Thanks to is Wife for the unconditional support and is Belgium friends who direct him to Italy where everything began in early two thousand…Design, audacity, engeenering, everything was in place to bring is science background merging with is creative side…

The rest is history, being on the Asperger's spectrum, is hard work, creativity brought him from is humble beginning in the bike world, to Ironman World Championship (victory 2004-2006) + bike course record
that hold from 2006 to 2017 (11 years), add to that, the tour de France, Giro d'italia, Vuelta Espana & all the major races around the world.

So, we had a muffin in the oven….

Squad was born in July 2011 from stubbornness & passion to create the next generation of carbon bikes that share our dreams & vision.

To some everything Squad is a Family affair, that run far behind the blood lines, each team member share the same objective: ''That's why we are committed to offering the
right bike to the right cyclist in order to create the perfect balance between quality, personality and performance''

…This is why each bike sold leaving the factory is like one of our kids leaving the family nest for is adult life 😊…

We Simply Care & love what we do that's all.

Today we are celebrating our 12-year anniversary,

Squad Cycles is bigger than just creating bikes…We have a purpose, be inclusive, gathering people all together to share that epic journey, as a whole community gravitating around Squad,

Ride in Harmony.

Be Authentic, Be Different, Have Personality, Be Yourself

PATRICE LEMIEUX - PRESIDENT, FOUNDER
★★★★★

Love my Root, fill like a pair of glove. Lightweight, Forgiving, Fast

2023 Badlands Spain finisher !

Bike: Squad Root

Genevieve Jeanson

St-Lazarre, Qc
★★★★★

Fast, Super Fast, Design out of the chart, never felt so powerfull on a tri bike.

BIKE: Squad Wolf Ultimate Tri +

Simon O.

Kailua-Kona, HI
★★★★★

Thank you for reaching out ! My bike was AWESOME, Felt amazing and felt like it was part of me, i got so many compliments on it throughout the day....

BIKE: Squad WOLF Ultimate Tri

Angela M.

Santa Barbara, CA
★★★★★

Sheeeeeeesh ! what a ride. Climb like a goat ! ...Thank you Squad

BIKE: Squad Force Ultimate Mod

Nate Bodestein

Boulder, CO
★★★★★

Love My WOLF !!!

2023 Ironman World Championship Qualifier (KONA Hawaii)

Bike: Squad Wolf Ultimate Tri +

Erika Lilley

Carpinteria, CA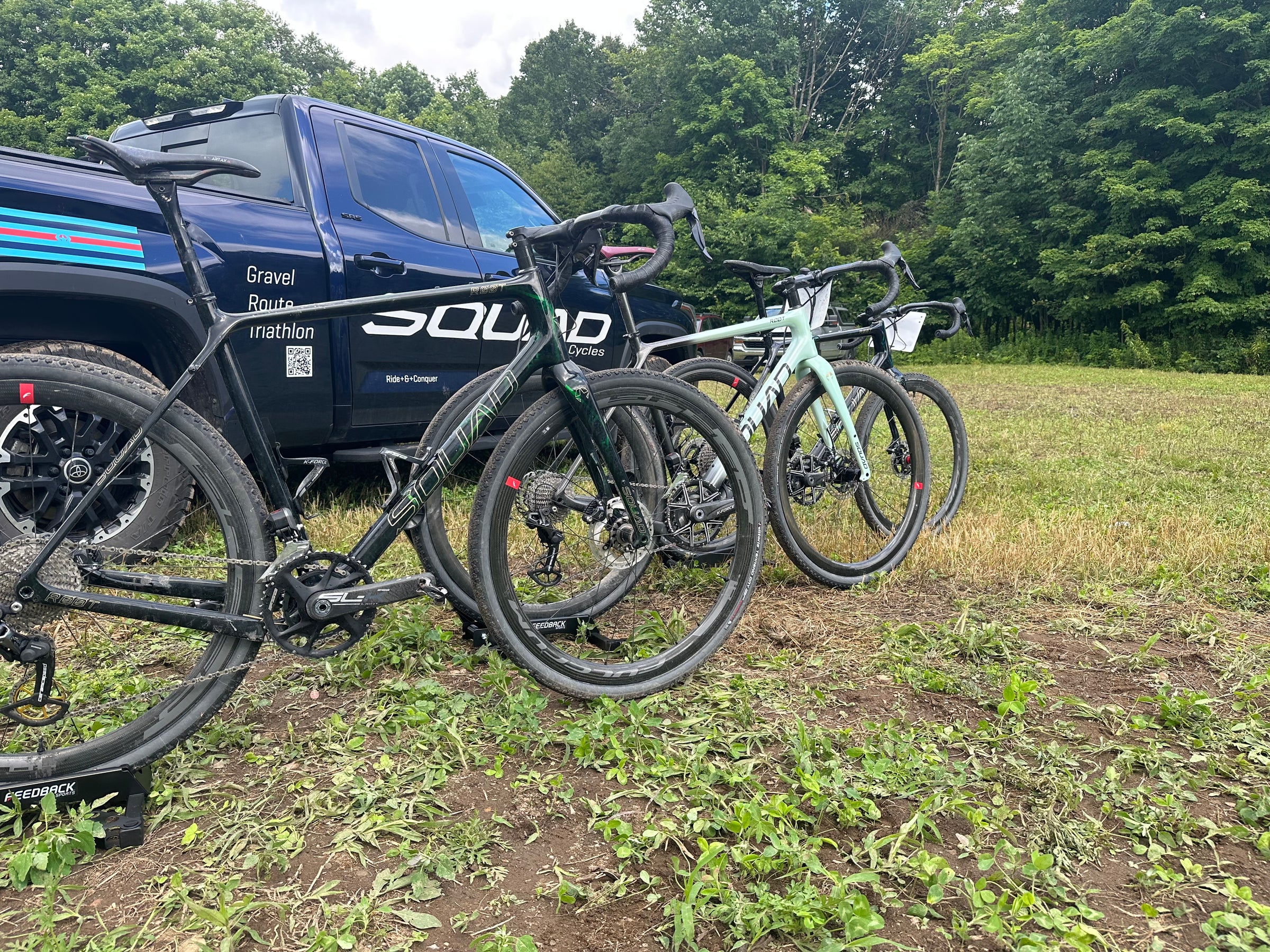 SQUAD CYCLES USA
Customer Service/Sales
Monday to Friday 10:00-6:00 pm EST
Saturday: 9:00 am - 4:00 pm EST by appointment
Sunday: We ride in Harmony
Contact us