Smashfestqueen
Triathlon, cycling, running and casual apparel by ironwomen and dear friends. Meet our founders, Hillary and Michele.
WOLF Choice of our ''Triathlon'' Hero's
When you're chasing PR's, every second and advantage matters.  Designed to meet the standards of the fastest riders on the planet. 
The Squad Wolf simply has it all.
We take great pride in knowing we arguably make the fastest
Tri bike in the world. Aerodynamics, efficiency, fit and comfort are everything and most riders don't have this.
You now have the ability to personalize any bike you buy from us with your preferred custom paint scheme. Individuality is critical to all of us, so why not ride the fastest bike in the transition area, that people will know is distinctly your's !  
Every bike that leaves our facility we know will provide the perfect fit, period.   
The key performance factors are
A- aero efficiency,
B- integrated design,
C- perfect fit custom built
& paint.
fonctionality
Engineering
Experience Speed and Adjustability with the Squad Wolf Tri + Ultimate Front End. The telescopic monoriser with integrated tilt featureWith the improved pad stack and pad reach, you can attain the optimal fit and aerodynamic position.
Wolf engineer Cockpit
Dual Stem Position
Tri + Ultimate & UCI
Unlock Your Potential with Wolf's Customizable Ergonomics. Wolf cockpit is engineered to accommodate a diverse spectrum of riders. With just a few adjustment points, the ergonomics can be easily modified over a wide range, allowing adaptability for riders of any type in terms of Tilt, width, Pad Stack & Reach. Whether you're highly flexible or not, Wolf is specifically tailored to meet your requirements.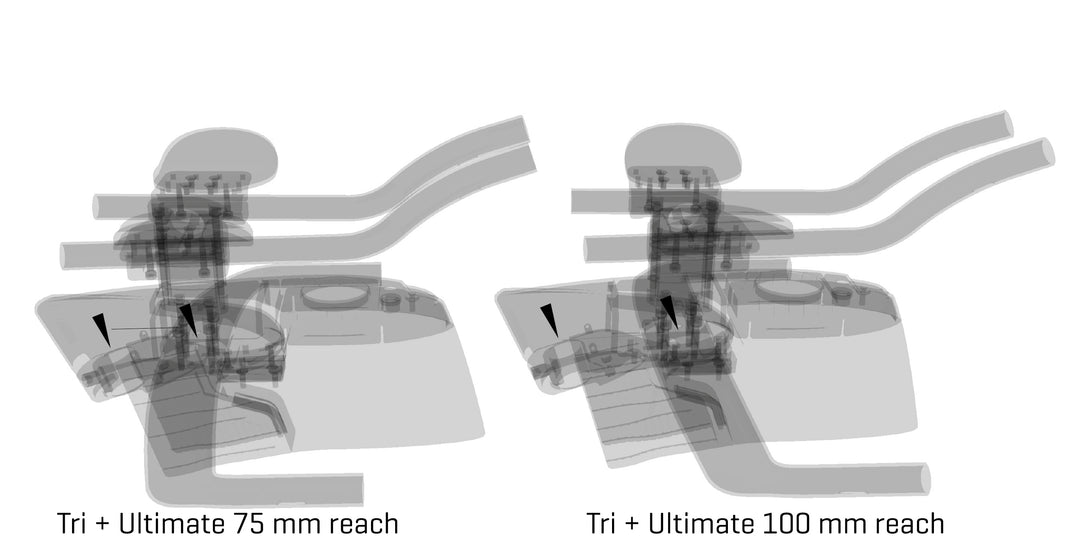 Wolf Tri + ultimate cockpit
WOLF TT UCI Cockpit
WOLF Ultimate Tri + GEOMETRY
Wolf UCI Geometry